Today we are happy to announce three exciting plugin updates to make our plugins more awesome. We're also very proud to tell you about a new way you can support the Pods Framework, and get discounts on CalderaWP plugins and other deals on great WordPress products and services.
Three Awesome Plugin Updates
Infinite Scroll and Masonry Mode In Caldera Clarity
Clarity for FacetWP — a complete layout builder for facet search in WordPress now has Masonry and Infinite Scroll modes. With a click of a checkbox, or two if you want both modes, you can add infinite scroll or a "Pintrest-style" grid layout with Masonry to your FacetWP results when using Clarity.
The new version, 1.1.0 is available now, and is a free update for all registered users.
Create Reoccurring Payments With CF Stripe
Creating reoccurring revenue for your business is an essential step to making it a sustainable business. The Caldera Forms Stripe add-on makes now supports creating reoccurring payments simple. It still supports single payments, but when you add the processor to your form you can choose between the two modes.
The new version, 1.3.0 also introduces a new filter for modifying the data sent to the Stripe API, and is available now on our site, and via the WordPress plugin updater for registered users.
Use Caldera Metaplate To Load Templates From Files
Caldera Metaplate is a free tool that lets you create templates for your custom fields and automatically output them in post content. You can do all of that without ever leaving the WordPress admin!
Many of the first users requested the ability to load a template from a file saved in a theme or theme. The new version, 0.3.0 gives you that option. See the docs for more details and example code.
This is a free plugin available from WordPress.org.
A New Way To Help Pods Grow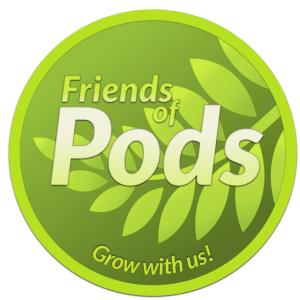 As most of you know, my "day job" is community manager for the Pods Framework. Today Pods launched a new program called "Friends of Pods" that encourages monthly contributions to help Pods grow. In exchange, friends can get special discount codes on a lot of great WordPress plugins and services.
Anyone who joins at the "bronze" level and above can get choose to receive a special discount on Caldera Easy Pods. "Gold" level members can choose a discount on any CalderaWP plugin.
The membership system of on the site was built using Caldera Forms and the Caldera Forms Stripe add-on, thanks to its brand-new ability to create reoccurring payments.
Please check out the site and consider helping ensure the future of this awesome, completely free WordPress framework.
Featured image via WikiCommons. Licensed under the Creative Commons Attribution-Share Alike 2.0 Generic license.