I'm super excited that CalderaWP is a community sponsor of WordCamp Miami and that I'm going to be presenting at the event. I'm also super excited about going and hope you can join us. WordCamp Miami is going to be huge event with great talks and tons of great people.
I might have gotten a little too excited, because I ended up with three tickets! One for speaking, one for sponsoring, and one I got during the early bird ticket sale just to make sure I would be able to go.
Since I've got two extra tickets we are giving them away, along with a free CalderaWP plugin of your choice:
Two winners will be selected. Each one will receive one ticket and one free plugin. There are two ways to enter: by following us on Twitter or by tweeting a link. You can tweet that link once a day to receive more entries, so be sure to come back tomorrow and tweet again!
I Hope To See You There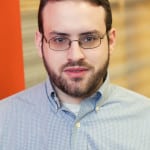 If you're attending WordCamp Miami, I'd love to meet you. I'll have some CalderaWP goodies to give away at the event.
I'll also be giving a talk on saturday called "Introduction To AJAX In WordPress." AJAX is a great technology that allows you to create more dynamic sites and improve user experience and engagement.
AJAX is something we use a lot in our plugins to prevent unnecessary page loads on form submission in Caldera Forms, or for pagination in Easy Pods. Our plugins provide these AJAX-powered interactions to you, but if you want to learn how to do something similar yourself, this talk is a great introduction.
Don't Forget You Can Enter Once A Day: Tweet Early & Tweet Often!