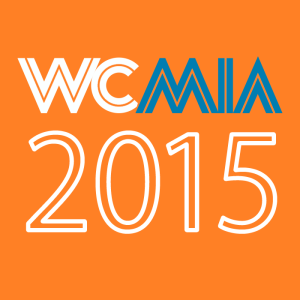 I'm heading to WordCamp Miami this weekend, where I will be giving a introduction to using AJAX in WordPress, and I'm reminded about the importance of going to WordCamps — independently organized, regional WordPress conventions.
When I talk to people who are looking to improve their WordPress skills, workflow, or business the first thing I ask is if they have ever been to a WordCamp. It often seems like a weird question, when someone is looking for function, or a plugin or a service, but I stand by it.
I ask for two reasons. The first is that for an incredibly low price, generally about $40, you get 1 to 3 days of workshops and presentations on everything WordPress — blogging, design, development and more — plus food and a cool t-shirt. That's an incredible value, and a great way to level up your skills and meet new people.
The other reason I ask is that WordCamps are a great first step to getting involved in the WordPress community. It's not just about learning new skills, networking to find new leads for work or two build relationships or finding new collaborators. Going to a WordCamp is a great first step to finding ways to give back to the community.
Giving back to the community is important, because if you rely on WordPress, then you need to make sure that it keeps getting better in terms of code, documentation, plugins, themes and more. In my experience, when you give back to WordPress, and do it strategically, you will get back way more than you put in.
When I say "giving back strategically," I mean not being a martyr, but finding a place in the community that needs your skills. It's the best way to ensure that what do has the most impact, limit your burnout, make more useful connections, develop your skills, and make your contributions look better on your resume.
If you're not sure how to give back to the community, you're likely to learn at a WordCamp at a talk like this excellent one I saw at WordCamp DFW 2015 from Aaron Campbell of iThemes:
If you're not sure of the value of giving back to WordPress, then you should watch this great video by John O'Nolan, form LoopConf:
Pretty Cool Huh?
Did you like these videos? Now imagine one to three days where all day there are three to four rooms running a talk like this every hour. Yes, you can watch a lot of these talks on WordPress.tv or YouTube, which is great, but you can't talk with the the presenter after the talk, and discuss it with others.
I look forward to meeting you at a WordCamp soon.