Yesterday we put Caldera Connected Forms into beta. Today we are releasing two updates to our popular plugins Clarity For FacetWP and Easy Pods. In addition, I'd like to mention a cool addition to the users add-on for Caldera Forms, which I was too busy with WordCamp travel to announce when it was released.
September was our best month yet in terms of sales, and we have passed 8,000 active installs for Caldera Forms on WordPress.org. It's exciting times! Right now, our focus is on getting the next version of Caldera Forms finished, as well as refining Connected Forms and our front-end viewer for Caldera Forms.
By the way, have you checked out FooVideo yet? It's an awesome add-on for FooGallery that let's you add YouTube and Vimeo videos to your image galleries. We helped FooPlugins build this plugin. If you're looking for help turning your next plugin idea into reality, we can help.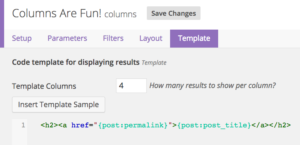 The shiny new feature is multi-column result templates. Clarity has always provided a responsive, grid-based layout. But, your results are the full width of the column they are in. If you wanted to have multi-column results, your only option was using Masonry mode.
In this new version there is a simple control to set how many columns your results will occupy, from 1 to 12. The default value "1" will be full-width, while other values will sub-divide the results column.
Clarity 1.3 also fixes a few minor bugs. We fixed an issue that affected page templates and actually broke the Caldera Forms preview for some users, which is kind of funny. We also made changes to ensure that the Advanced Custom Fields magic tag was only added when Advanced Custom Fields was added.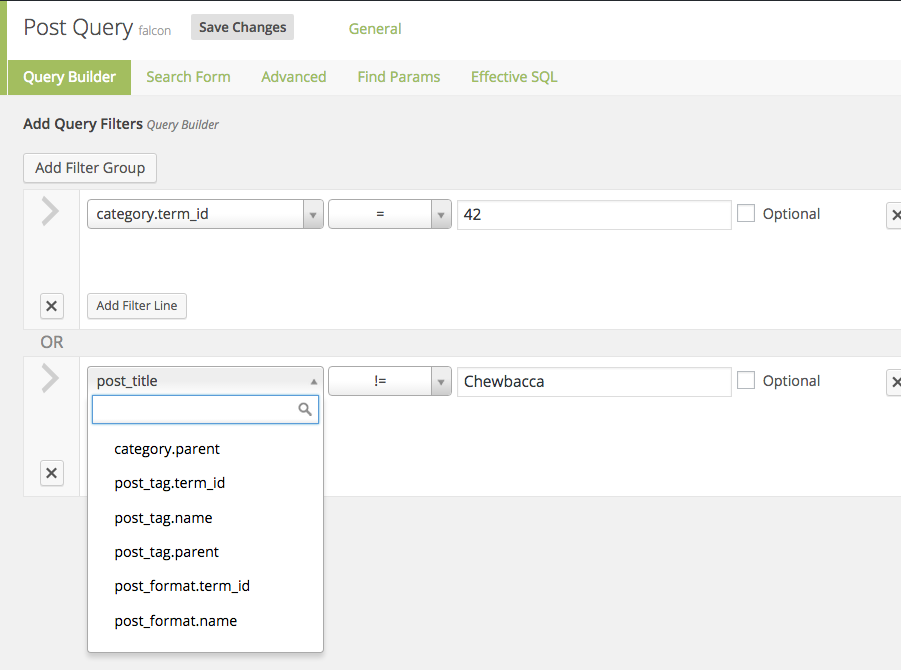 This is a very minor update to Easy Pods. We added a new filter:
caldera_easy_pods_pod_before_render Allows you to modify the Pods object right before rendering the template.
We also update a filter:
caldera_easy_pods_render_query_html Now exposes the Pods object and parameters used to build that object.
The shiny new feature of this update is that many of the dropdowns in the Easy Pods admin — IE the ones which can get really long — now use auto-complete selectors. The really long dropdowns were necessary, but they annoyed me. David used a lot of auto-complete (select2) to solve this problem in Easy Queries editor, and I'm working to port over a lot of what is improved in that plugin to its older sibling Easy Pods.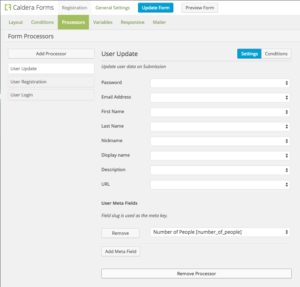 We released this update two weeks ago, while I was on my way to WordCamp Vegas with no announcement. Sorry about that. There was a pretty annoying bug that was causing submissions to fail in WordPress 4.3, so we did the update.
This add-on now has a third processor. In addition to allowing you to use Caldera Forms to create custom WordPress registration forms and login forms, you can now create front-end profile editors.