When I go to a WordCamp, I'm supposed to go to talks, tweet good quotes and take pictures, then write a blog post about it. That's solid social media strategy and has led to some great posts by Christie recently on this site about her trips to WordCamps New York and Boston as well as DFW and Pittsburgh.
The problem with that strategy, for me, in regards to WordCamp Orlando, which I attended last weekend is that, I went to two talks. And that includes my own. I stand by that, because of what I get out of WordCamps, and now I get a chance to write a different kind of WordCamp wrap up post.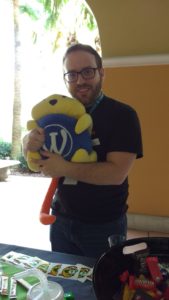 It's not that I don't get any value out of talks. I went to the business panel that wrapped up the event. There were a lot of really great wisdom shared, but two small things, jumped out at me.
First, Scott Man of Highforge, said something that in retrospect seems obvious, but I had never thought of. He said whenever you finish a project to get a review of it online. That's a great way to promote your services. Solid advice I would especially recommend to those who do website development.
I even tweeted the quote, like I'm supposed to:
When you finish a project, get a review of it. It's invaluable social proof, says @CScottMann at #WCORL Great advice.

— Caldera Labs (@CalderaWP) November 13, 2016
Social media points awarded to me. Also, lots of points awarded to Scott for letting me crash at his place that weekend and for being an awesome dude in general.
The other thing that was said during the panel that stuck with me, was Andrew Norcross of Reaktiv said that the worst thing you can do is try and treat your six month old agency like a ten year old agency.
That's an important bit of advice and it helped put in perspective a few things Norcross had said to me earlier when we were hanging out with some other folks in the hallway. He had told me exactly how much revenue that his plugin Design Palette Pro had generated. Yes, he's been selling that plugin for twice as long as I've been selling plugins, but he's made more than twice what I have made.
This reminded me that it's important to compare strategy, not numbers. Of course, people who have been in the industry longer are better at selling stuff in this industry. Reading blog posts and hearing talks about how people built their businesses is super valuable. But, when you go get to know people who have been doing what you do longer, you can learn about how they got there and get perspective on the challenges in your business that they have already been through, that's more helpful to me.
We also talked about the difference between selling a plugin to work with a super established product ecosystem like StudioPress, versus creating your own product ecosystem, like we're doing here with Caldera Forms. What we're doing takes longer, and is a bigger challenge, but I like challenges.
One of the things we talked about was doing things in your business because you like the challenge. (Note to self: I should really consider releasing the plugin for Genesis I built a prototype of).
WordCamps: The Long Term Value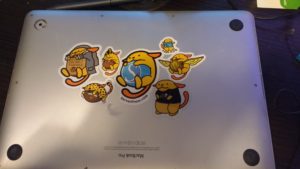 The more WordCamps I go to, my reasons for going and what I get out of them change. I go to a lot of them — 8-10 a year. And yes, a big part of why I go is to spread the word about Caldera Forms, and give back to the community.
But I also go to see friends, get out of my house, and learn from others. If you're new to WordCamps, learning from talks is great. But for me, I learn more from the "hallway track" — conversations outside of talks. This year, I met some very interesting new people.
I met Dennis Snell of Automattic at the after party and we talked a lot about real-time collaborative apps like Google Docs and Simplenote. We also talked a ton about Automattic's Calypso interface. Thanks to Calypso, WordPress.com has a totally different content editor than WordPress does. It was very interesting to hear about ways that the innovations Automattic has put into the post editor for WordPress.com could not only help improve WordPress' post editor, but the way the application is structured.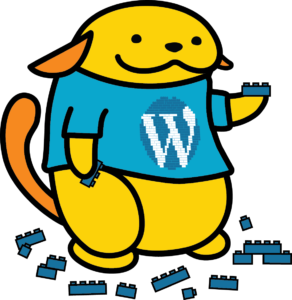 Our discussion also, made me realize I really need to learn Redux and that it could help me solve some challenges in making the Caldera Forms interface better and easier to develop for. While I'm not the kind of learner that can learn something technical from a typical WordPress developer talk, I do get a lot about asking other developers why they are using certain technologies and then using that perspective as I learn on my own later.
My Talk: Using Caldera Forms and WordPress To Improve Contact And Lead Generation Forms
Speaking of developer talks, my talk wasn't developer focused at all. That wasn't a first for me, but I think of all of my non-developer talks, this one went the best. I gave a talk on improving contact and lead generation forms. It's the kind of talk I really should be giving because of what I do.
Giving an educational talk on something that is also self-promotional, is the kind of smart giving that I talked about in my 2014 WordCamp Orlando talk. Thanks to me for the great advice.
Designing forms so they convert well, are accessible and responsive as well as making sure you get the right data, in the right places from the process is something I think and talk a lot about for obvious reasons. When I was preparing the talk, I realized it was really a long list of helpful questions to ask yourself when creating a form, along with resources. So, I made a helpful PDF with those questions and a ton of helpful links.
So instead of just posting my slides on Slideshare, I asked people to fill out a form, which ads them to our mailing list, to get that PDF.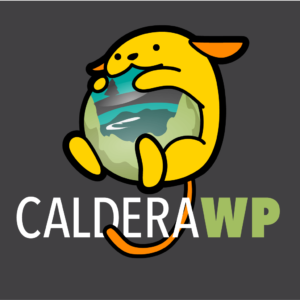 The idea was to demonstrate a practical example of measuring the success of a form, which was big part of my talk — for example, I showed how I used a link shortener to add Google Analytics tracking tags to a link. Also, it's good list building for us and a way to calculate in some way the ROI of a talk. It's an interesting experiment, which I think i will try again in the future.
The shortlink I gave out has generated 250 clicks to our site, which is pretty great, given that there were not 250 people at the event. Why? Heather Dobson from GoDaddy, was doing what you're supposed to do — going to talks and tweeting quotes and links:
<FREE DOWNLOAD> 25 Important Questions for Every Form on Your WordPress Site: https://t.co/62jd9lXm1C @josh412 #wcorl

— Heather Dopson (@heatherdopson) November 12, 2016
Nice.