Who doesn't love Canva?
I love Canva. We, Calderians, all love Canva.
Canva enables non-designers to produce good designs, just like a designer.
In fact, we use Canva for almost everything at Caldera Forms. The blog header you see above is created using Canva. Our WCUS Taco Party banner, too. Canva has made our life easier with its premade templates.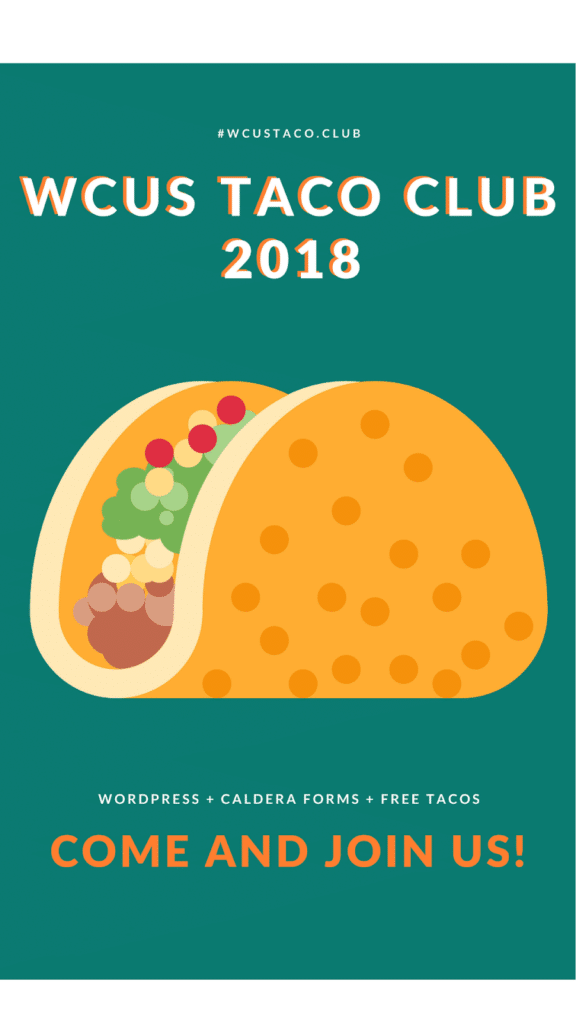 One day, I was in charge of putting together an ebook. As usual, I used Canva.
And I regretted it.
Why?
Read on to see why you're better off with PowerPoint or other design/word-processor software rather than Canva when creating an ebook.
Can You Use Canva To Design Ebooks?
When I was tasked with the ebook, I researched what options are there to design one.
If you type "design ebook" in Google, you'll see that Canva's landing page for ebook design is in the second position. Convincing enough for me to proceed with Canva.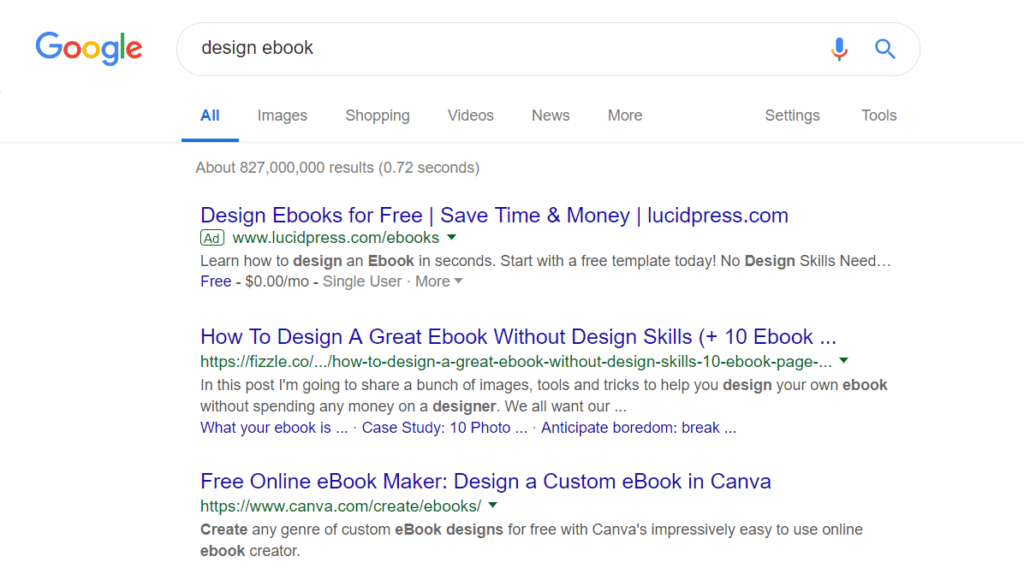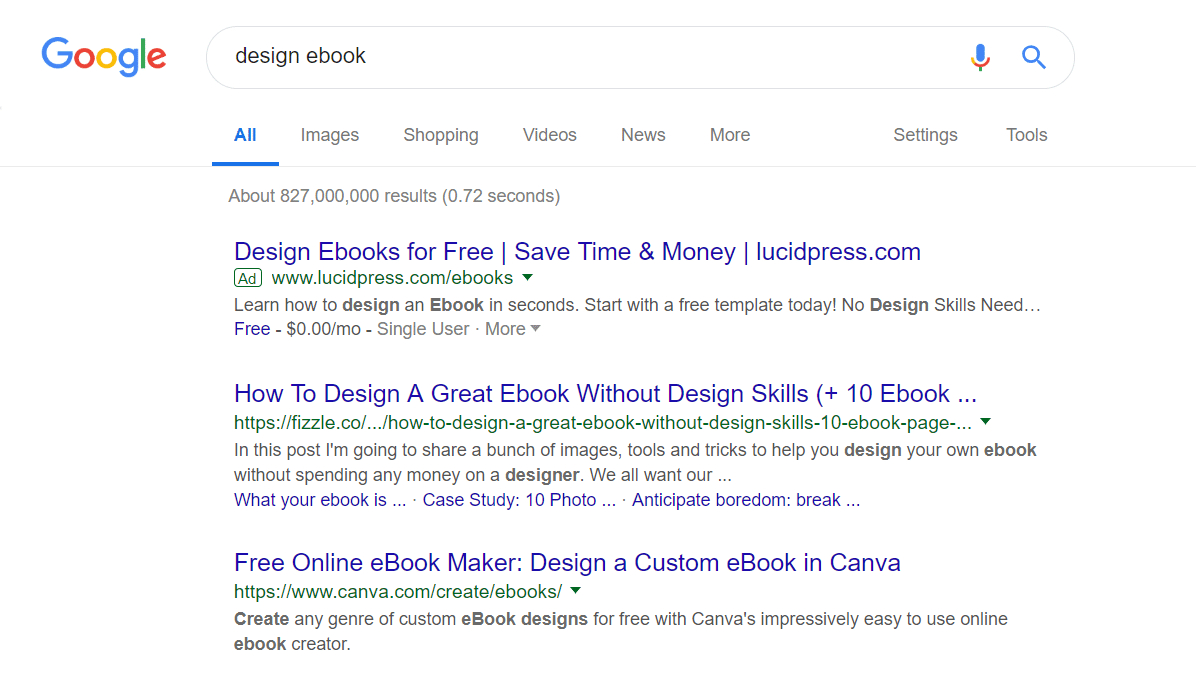 Note: The ebook that I was working on, "Get Your WordPress Site Ready For Business" is a compilation of 13 articles with 1,500 – 2,000 words each. It isn't a short ebook.
What I Love
The first thing that I designed for the ebook was the cover. This was easy to do with Canva, I just chose one ready-to-use template, changed the background image with an image of a mountain that I could find, and changed the colors and fonts to match our brand's.
You don't have to take notes of your brand colors' hex code. It's already there, ready to be picked every time you're working on a new project.
They have millions of free assets, images, and icons in the app. How can I ask for more?
What I Don't Like
Canva is a great app that can produce beautiful graphics, but it's not enough to design an ebook.
Here's why I don't recommend using Canva for ebook:
You can't have different font sizes in one text box. And it's frustrating. You should create a new text box every time you want the text in a different size. This is so easy to do in PowerPoint, as you can see in the image below.
But, (weirdly) you can have multiple font colors in one text box.

It's hard to link. In Microsoft Word or PowerPoint, you can easily add a link to a word or a phrase in a textbox.
But since Canva is a design app, you'll have to create a new textbox for that one word in order to link from it. Imagine adding a link to a word in a paragraph..
No page numbers. Because of the same reason mentioned above, there's no way you can add automatic page numbers to the ebook. The only way is to number your page, one-by-one. Remember, this is not a word processor.
While in Powerpoint, you can easily go to Insert > Header & Footer, then check that Slide number checkbox.

A 30-page limit for an ebook. Canva only allows 30 pages per one design. This means if you're putting together a 100-page ebook, you'll have to create 4 designs on Canva, download them all, and merge them into one PDF yourself.
What Should You Use Then?
Canva is great for marketing materials, and even a short ebook. But if you're working with more than 50 pages, you might want to consider other options. Change your tools before it's too late!
So, what should we use for a beautiful result but an easy-to-use app?
If you still want to use Canva designs, one solution that I can propose now is this: We all agree that Canva is great for designing, but apparently it's not so great for paragraphs and pages. So maybe we can take the best of both worlds — use Canva's premade template or design a template from scratch on Canva, and then fill it with content and format it using PowerPoint or word processors.
Other Ebook Resources You Should Check Out
In the process of creating the ebook and finding alternatives to Canva, I found some websites that should be helpful for ebook creators/designers/marketers.
Smallpdf: Do you want to convert your PDF to PPT, JPG, Excel, Word, or vice versa? Compress your PDF? Merge or split it? It's free to use twice per hour!
Beacon: This is what you want to use if you want to save your time and energy. It can import all text and images in your blog post, and convert them into an ebook, a checklist, or a resource guide. We're planning to use this in the future!
We Love Canva, But Maybe Not For Ebooks
I know this is such an unpopular opinion. But that's how I experienced Canva for ebook. If you're just designing a short ebook, I do think it's fine to use Canva! But I wouldn't recommend using Canva for a 50+ pages document.
We've been using and will keep using Canva, but not for an ebook.