Building an email is one of the most important steps in building your business and MailChimp is one of the best ways to do it.
You can turn any WordPress form into a fully customizable Mailchimp signup form!
Struggling to customize your stock Mailchimp signup forms to fit your site's individual needs?
Don't want to have to edit code on your site to integrate your signup forms?
Want to grow your lists faster, but bottlenecked by the feature limits of your current Mailchimp integration?
With the Caldera Forms Mailchimp add-on, you can integrate any mailing list sign up directly into your contact, checkout, or other types of WordPress forms!
Connect any WordPress form to your Mailchimp account and its full range of features
Take full advantage of all the features Mailchimp has to offer:
Connect any form to any List/Audience
Map 1:1 any form field to any Mailchimp field
Segment new users into any Interest Category/Group at signup
Tag subscribers on signup
Full support for custom fields
Create opt-ins and set subscriber status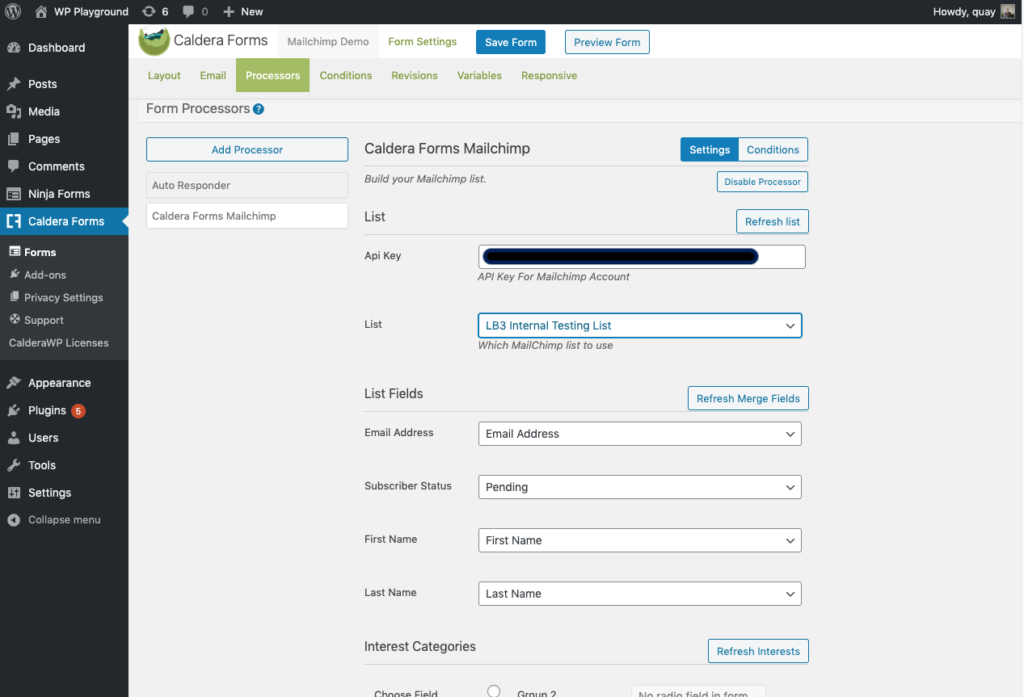 Leverage Caldera Forms features to do more with your signup forms!
With Caldera Forms + Mailchimp, you can do more with your signup forms than any other solution.
Add any signup options to any form on your site
Conditionally subscribe users to Lists/Audiences
Conditionally subscribe users to Interest Groups
Display or highlight specific List or Interest Groups based on user input
Apply Tags conditionally
Offer signup options at any stage of a form, exactly where it matters
Trigger a variety of customizable options post-signup like personalized email, success messages, redirects, and more!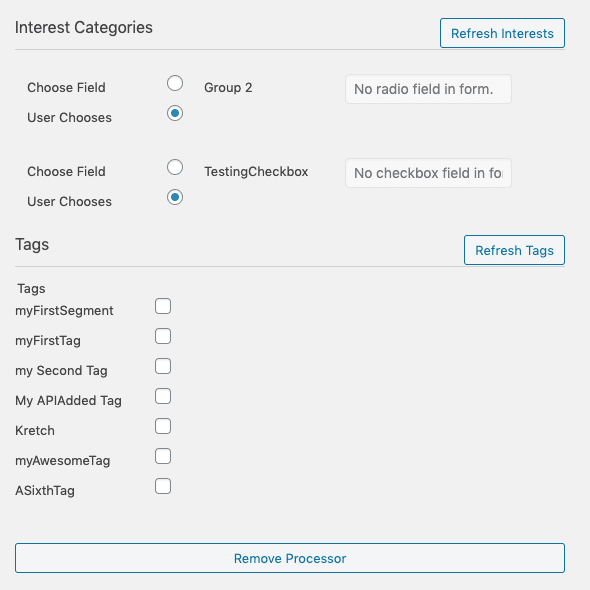 Grow your mailing lists faster than you ever thought possible.
There's a reason Mailchimp is one of the leading email marketing platforms around the world. Your Mailchimp account gives you the fullest range of features for reaching your subscribers with the most compelling, individually tailored messaging possible.
Why not take full advantage of those features begining right at signup, with forms that can do more than stock templates ever could? Connecting your website's forms with your Mailchimp account has never been easier.
Start growing your mailing lists like never before, beginning right now!