Caldera Forms can be used to create every type of form imaginable — contact forms, lead generation forms, registration forms… and we're especially good at complicated hook-ups. Need emails to go out to 3 different people depending on input? Need to collect information from 3 different groups, some on mobile? We can do it.
This is the contact form created using the "Contact Form" template. To create a contact page on your WordPress form, you can use this template, add the shortcode to a page and be done in a few minutes.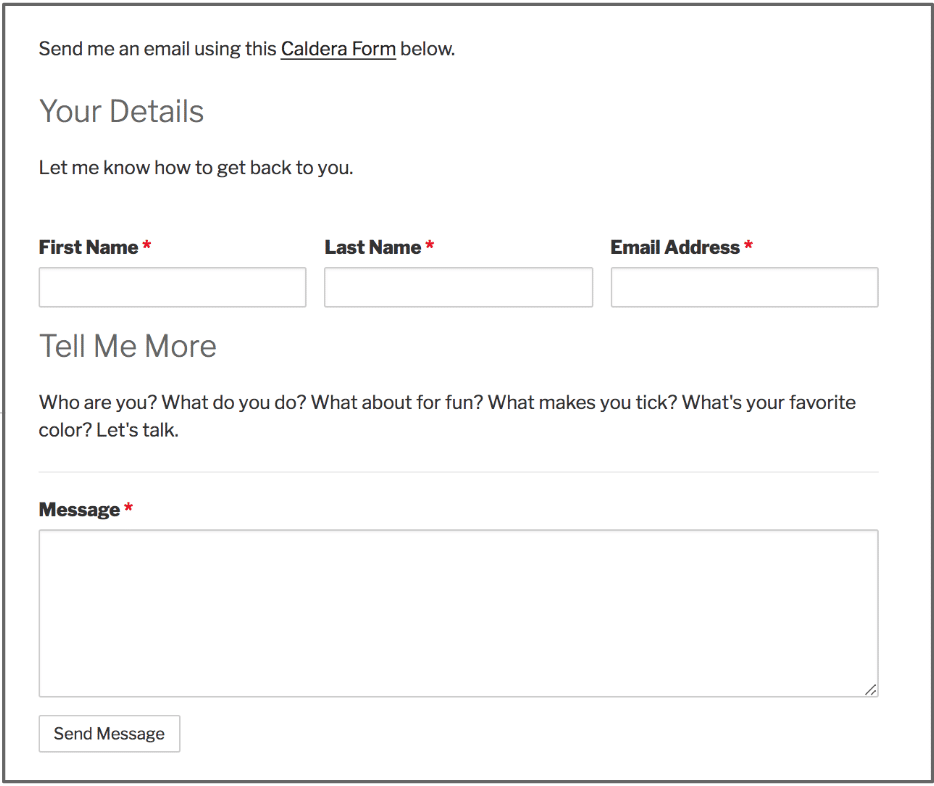 Caldera Forms has many
payment processors
to accept credit card and other types of payments. This example shows a one-time credit card payment form, processed using
Braintree
. Makes use of
credit card
fields.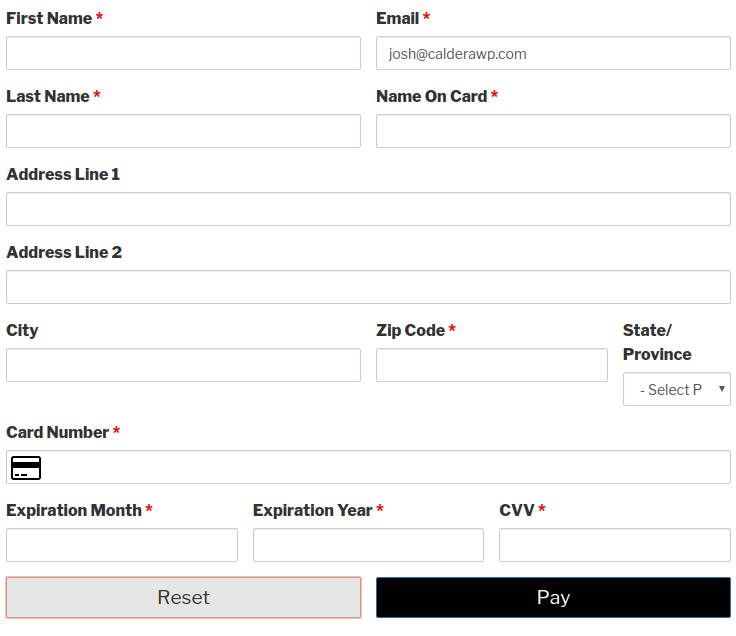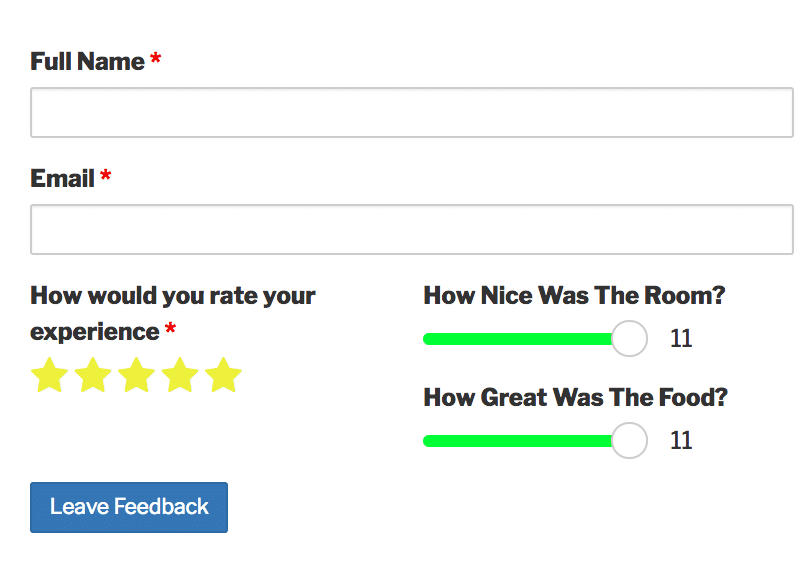 Caldera Forms includes a ton of fancy fields for free. Some plugins even charge for dropdowns, we include those along with really cool fields like the star rating field used in this field.
"Great plugin that I will be using for years to come."
Caldera Forms is a different kind of WordPress form builder. Developed to be responsive, intuitive and meet the needs of the modern WordPress web application builder. Try us out today and experience what WordPress site building could be.