Did you know that a "caldera" is the crater created by a volcanic eruption? I went to Crater Lake once when I was a teenager, but I didn't know it was formed in a caldera. I do know because I own a company with "caldera" in the name.
I also work with Caldera Forms almost every day. As a result, I'm not a typical user and definitely don't have the perspective of a new user. The focus of Caldera Forms 1.4 is improving new user experience. We recently had a bug with the magic tag button in our admin, I spoke with a few users who all told me they didn't know what that button did when they started with Caldera Forms.
I got rid of the magic tag button in the new version of Caldera Forms. Instead the auto-complete for magic tags, a really powerful feature of Caldera Forms, now appears automatically. Since Caldera Forms is growing so fast, I definitely want to make sure new users are able to get up to speed and making forms quickly. Speaking of new users…
The Caldera Forms Getting Started Guide
Today we published the Caldera Forms Getting Started Guide. The topics were chosen by my friend Jordan Quintal, who is new to using Caldera Forms. Jordan is also the author of all of this content, bringing a true new user perspective where it is needed most.
We will be expanding on this Getting Started guide with videos and additional content soon. If you'd like to see additional topics covered, leave a comment.
What Has Changed In Caldera Forms 1.4.3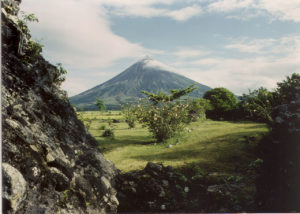 Caldera Forms 1.4.3 is a bug fix release. Work is on-going for new features — REST API, enhanced entry viewer, new fields — that will be a part of Caldera Forms 1.5.
This release fixes bugs preventing some fields from working in modals. It is now also possible to auto-populate a select field with the result of an Easy Query or Easy Pods query, without rendering the form as a search from. This makes it a easier to use a very specific set of posts, taxonomy terms, or users to be shown in your select field.
You can see the full list of what has changed in the changelog section of the Caldera Forms readme or see the closed issues in the 1.4.3 milestone.
Get the update now through WordPress.org!
Please note, we discovered a bug in 1.4.3 shortly after it was released. As a result we have released 1.4.3.1.
Featured Image from WikiCommons