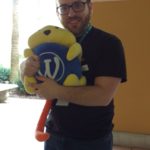 Last week, Torque published a post I wrote about WordPress' mascot Wapuu. I'm a big fan of the rise of Wapuu's popularity that I've seen over the last few years. A community needs symbols to unite around. Logos are a good start, but mascots, especially a constantly evolving one helps onboard people to the WordPress community.
That article is based on my experience and talking with James and Vincent of Wapuu Field Guide and Trading Post a great site for all things Wapuu. They have a great, searchable archive of Wapuus, and also cool pins and t-shirts you can buy.
The History of Catdera
First Came Wapuu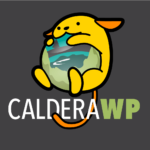 Obviously, when Wapuu started to get more common in the US, I wanted a Caldera Wapuu. One great thing about Wapuu is it provides an almost instant mascot for every WordPress company.
Having a cute mascot for my business had been a goal of mine for a long-time. I read a book by Alexis Ohanian, a co-founder of Reddit, and he talked a lot about the imprtance of Reddit's alien logo to their early traction. Also, I wanted a nice shirt 🙂
Wapuu + Cat + Caldera Forms = Catdera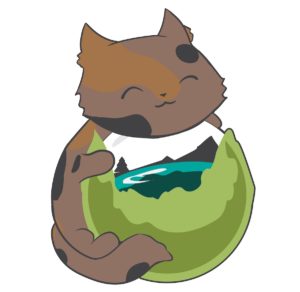 Earlier this year, we started planning a April Fools joke where we'd fake announce that we were re-branding as "Catdera Forms". That's an OK pun, but not a great joke. But we did have some great logos built…
Catdera is a cross between a Wapuu and a cat. Christie's cat Snickers was the model for Catdeta. It's our unique take on Wapuu and we, like the internet in general, love cats.
Our growth — 100,000 active installs and growing as of  this week  — is leading to a community of Caldera Forms users, fans of developers. Seeing this in our Facebook group — search for "Caldera Forming" — and when we go to WordCamps has been one of the most fun parts of this journey. We hope that Catdera can be an effective mascot for that quest.