Maybe you do the same thing that I do. When a big bill hits I immediately check my account balances. The internal dialogue goes Oh shit! Do I have enough money to cover this? The anxiety spikes and then fades away once I'm sure I'm clear of any financial danger.
I recall the Summer of 2015 when I was in financial distress. I was in my second year of running my business full-time. It was an exciting time, the year started off great! I had solid work coming in, with potential work in the pipeline. The way I figured it, I was going to be good through the rest of the year and well into 2016. Then something happened. A whole lot of nothing happened. My leads dried up, projects completed, and before I knew it I was in June with no work coming in. Nothing. Nada. Zip!
I started pinging friends to keep an eye out, I took to Twitter and LinkedIn to shake my network for more leads. Discussions happened but no paying work came to me. As I watched my bank balance shrink, the sobering realization came that I might not be able to make rent. I was panicked. I began looking for other work.
August finally came and with it a strong web development lead. After some back and forth negotiation, I finally sent a proposal (with a discount if they paid the full amount up front). The client accepted it and sent me an email asking how I wanted the full payment. Obviously, by Rocket-Mounted Raven, I thought to myself.
Folks. I got lucky. The amount of the project would have sustained me through year's end. Fortunately, work started rolling in as Summer came to a close. The moral of the story? Sometimes dead months happen and I wasn't ready for those dead months. Not a single bit. I survived and with surviving I learned an important lesson.
Customer Relationships Matter
As I looked for opportunities within my business, I saw a couple of areas where I could kick up more revenue. First and foremost, I was shitty at following up with leads. If a conversation took more than a couple emails, I'd forget about it and move on. That's money on the table I'm walking away from. Second, monthly retainers or SaaP (Service as a Product. Sure, I know SaaP isn't a thing and I need to stop trying to make it happen.).
I tried a few different CRMs (Customer Relationship Managers) like Streak, Capsule CRM, and Agile CRM. None of them stuck. I recalled that my friend, Kevin Michael Gray (Approveme E-Signature Plugin) sang the praises of ActiveCampaign. I recall thinking of ActiveCampaign as the other MailChimp. I was wrong. It was a lot more.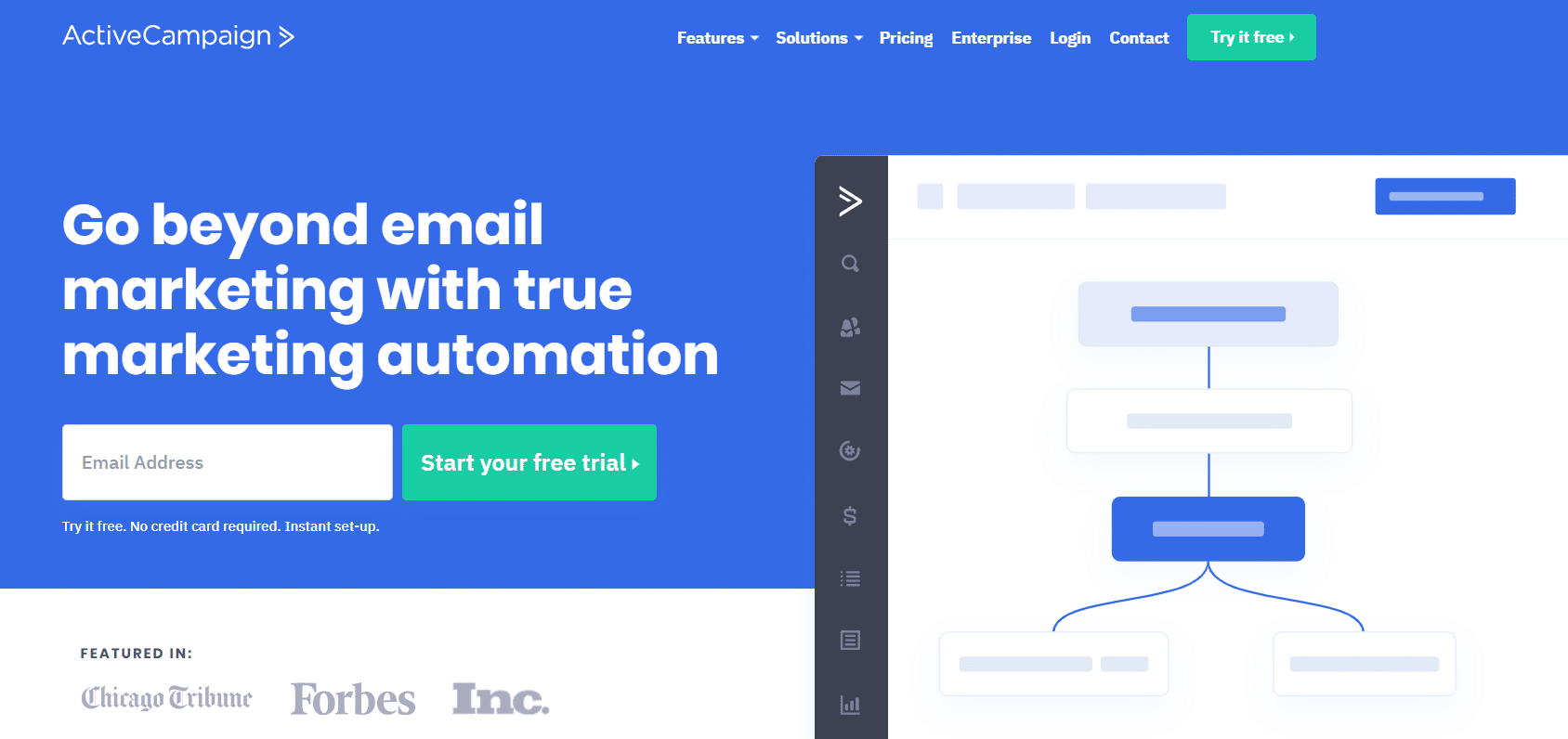 I didn't need every useful feature ever. I just needed something that worked well, that tracked conversations and let me forget about it.
Learning New Tricks And Using ActiveCampaign
One of the things I knew I wanted to do was to stabilize my monthly income so I wouldn't be so vulnerable to another "dead-zone." I was loathed to do monthly maintenance. I referred clients to services like WP Site Care. I wanted to work on cool new stuff. The problem was that I was riding the feast or famine wave like a fucking champ! That was no good.
ActiveCampaign had two things that were compelling to me, one that I wanted and one that I didn't know I needed. A CRM and powerful automation tools.
I signed up for a trial and got to work. I created a simple email template and began to noodle on ideas to boost business. After importing and segmenting my contacts, I had a group of people I did business with who I wasn't actively doing anything with (almost forty clients in total).
So I created a simple campaign (not an automation) to let people know how to update their WordPress websites, with a call to action to reach out to me if they'd like me to do it for them on a regular business. Just about 20% of the folks I emailed signed up for ongoing maintenance plans, which gave me about $1,500 in additional revenue per month! I'll take it.
A Tale Of Two Sequences
That simple test was a rousing success! I saw the power of e-mail marketing alone and I realized what a well-planned automation sequence could do. After doing research, reading article after article on e-mail marketing automation, I created two automation sequences. One sequence would target previous clients who I wasn't doing anything with. It would go out when there was a new WordPress update. And since WP updated rather frequently in 2016 and 2017, the sequence got me more business and by 2017 I converted nearly that entire list of clients! That sequence tripled my monthly income.
The other sequence called for lead nurturing. I would send a sequence of emails to people who were filling out my contact form looking for help with their business stuff. This sequence wasn't as successful as the previous sequence, however. Lead nurturing is a longer-term strategy and one that, frankly, annoys people. It requires setting up a series of emails getting people to first schedule a call with me. Once that happens then the sequence continues messaging the client, occasionally. I try to send things that are generally useful in decision-making processes. Admittedly, some people are annoyed by the pestering and will either ignore your email or unsubscribe (which is a good thing!).
Just a quick note here, people who unsubscribe are a good thing. It helps keep your lists trim and healthy.
About That CRM
I began this whole journey because I was lame with following up. The CRM with ActiveCampaign is pretty simple. In addition to providing a simple sales pipeline board, it keeps tracks of client conversations, shows you deals their engaged in with you and lets you know what automation they have been through. Simple stuff. With ActiveCampaign, though, things get a little more clever. As clients interact with you, fill out your forms, visit links in your emails etc. you can trigger actions that move your leads and clients through your sales pipeline so you can follow up with your leads at just the right time based on what they are doing (or not doing). It's powerful.
When my leads click on at least two articles I link to, I follow up with them asking their thoughts on what I sent, to keep the conversation going. Sequences like this have helped me close more deals than I thought was possible.
Caldera Forms <3 ActiveCampaign

Caldera Forms has a really awesome WordPress add-on that integrates with ActiveCampaign. Admittedly, I'm a little biased here since I developed the add-on.
It provides a basic integration with ActiveCampaign that allows you to add tags to the user submitting the form, assign the user to a list, and more. With these features, Caldera Forms users can easily get started with ActiveCampaign. I initially had to use the Zapier add-on in order to integrate with ActiveCampaign. Not only is the native plugin easier to set up but you don't have to use a Zap Seat for Zapier. It's kind of the jam.