As I prepare for this year's WordCamp US, I'm reflecting on how far we've come since this time last year and how exciting more than tripling our user base really is. I'm grateful to our users and the larger community that this has been possible.
When I go to WordCamps, and people ask me how we've done it, I have to be honest and say it has been me and Christie doing 3–4 people's jobs each. Obviously, that's not a long term solution for our company or our mental health.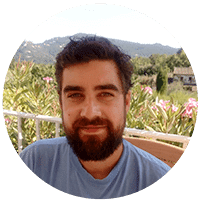 If you've opened a support ticket with us over the last 6 months, you might have gotten to meet the newest member of our team —  Nico Figueira. Nico had been working part-time for us as a support agent and he has also contributed as a developer to Caldera Forms and Caldera Forms Pro.
We're super excited to announce that this week is Nico's first full-time week on our team. As a full time Caldera Former, Nico will serve as Director of Support and (key) Developer.
We say "key" for a reason as Nico has already developed key features of our products and we're looking forward to watch him grow as a developer as we work together to provide even more awesome support and an even better user experience.
Again, we're super appreciative of all of our customers who have made our growth possible. Make sure to follow Nico on Twitter.
P.S. If you've ever wanted to be Nico's teammate, we're interviewing for an Operations Manager and will be hiring another developer soon. Learn more on our jobs page.